May 2, 2012 at 10:08 am | Posted in
Art
,
Comic Books
,
Sci-Fi
|
Leave a comment
Tags:
dave dorman
,
dean haglund
,
shock 'n awesome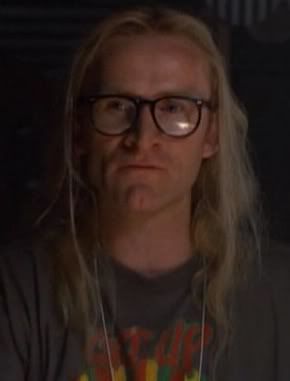 Dean Haglund (who played Langly in The X-Files and Lone Gunman) has a kickstarter project for Shock 'N Awesome. Shock 'N Awesome will be a graphic novel about "three computer nerds who go deep undercover to find the real reason for the invasion of Iraq and in turn, rise up and fight the powers! Based on some conspiracies that were researched but NOT included in [Dean Haglund's] recent documentary The Truth is Out There." On top of that, the cover artist for the graphic novel will be none other than Star Wars artist Dave Dorman. If you'd like to support the project, be sure to visit their kickstarter page. Pledges start at just $11 (you can also check out most of the extras mentioned by visiting Dean's store).
Posted By: Skuldren for Roqoo Depot.
Blog at WordPress.com. | The Pool Theme.
Entries and comments feeds.