March 25, 2013 at 9:09 am | Posted in
Conspiracy Report
,
Disney
,
Entertainment
,
Episode VII
,
Humor
,
Movies
,
Opinion
,
Regular Feature
,
Star Wars
,
Star Wars: The Old Republic
,
Television
,
The Clone Wars
,
Video Games
|
2 Comments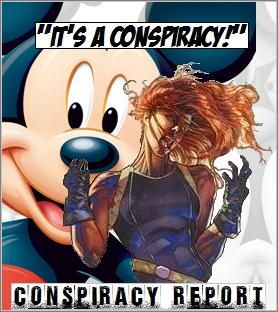 We live in interesting times. Star Wars Episode VII is on the distant horizon with a pile of Star Wars films behind it. And then there's this mouse going around throwing away all our toys while we're distracted. The 3D re-releases, Star Wars 1313, Detours, The Clone Wars…it's enough to drive a distraught Hutt swan-diving into the nearest sarlacc.
As any good conspiracist, we're focusing all our immense wealth and resources (two refurbished mouse droids and a for-hire Gamorrean private eye who works for food) on what the mouse plans to target next. So, we called up our inside source Pluto to find out what Disney will cancel next. You won't believe what we found out.
According to good old Pluto, the house of mouse has a list of items they're crossing off one by one. While we've already seen quite a few projects marked off already, there are still five high priorities left for the trash bin. Continue Reading Conspiracy Report: What Will Disney Cancel Next?…
Next Page »
Blog at WordPress.com. | Theme: Pool by Borja Fernandez.
Entries and comments feeds.