April 3, 2013 at 12:00 am | Posted in
501st
,
Charity
,
Conventions
,
Databurst From the 501st
,
Events
,
News
,
Star Wars
,
Star Wars News
|
Leave a comment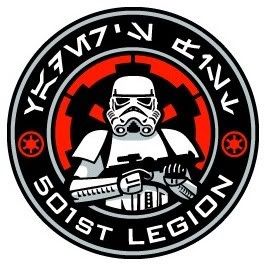 Latest Databurst From the 501st covering 501st Legion event news from April 3 through the 9 including conventions and charity events. As always, be sure to mark your calendars and support your local garrisons.
April 3
Mountain Garrison will be in Fort Collins, CO for Geek Week at the Ft. Collins Museum of Discovery from 11 AM-2 PM.
Arpil 4
Italian Garrison will be in Rome for Romics from April 4-7.
Garrison Excelsior will be in Penfield, NY for Star Wars Day at the Penfield Public Library from 6:30-8 PM.
UK Garrison will be in Epsom for MediCinema's Troopers helping Troopers.
« Previous Page
—
Next Page »
Blog at WordPress.com. | Theme: Pool by Borja Fernandez.
Entries and comments feeds.