Comic Review: 'Agents of the Empire: Hard Targets #1′
October 17, 2012 at 8:18 am | Posted in
Comic Books
,
Dark Horse
,
Reviews
|
Leave a comment
Tags:
agent of the empire
,
hard targets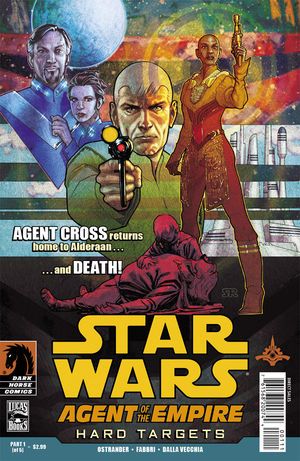 Agent of the Empire kicks off it's second arc today with Hard Targets #1. I was a little apprehensive about the change up in the art team, but overall, Hard Targets #1 has a lot to offer. Click here to read our full review.
Posted By: Skuldren for Roqoo Depot.
Leave a Comment »
RSS feed for comments on this post. TrackBack URI
Blog at WordPress.com. | Theme: Pool by Borja Fernandez.
Entries and comments feeds.