Comic Review: 'Knight Errant – Escape #5′
October 10, 2012 at 12:11 am | Posted in
Comic Books
,
Dark Horse
,
Reviews
|
Leave a comment
Tags:
escape
,
knight errant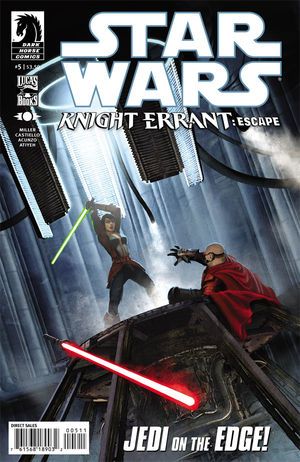 Escape comes to a close with Knight Errant: Escape #5. Does Odion destroy the universe? Does John Jackson Miller dive into the darkest Star Wars story ever told? You can read our full review to find out. Fair warning, there are lots of spoilers.
Posted By: Skuldren for Roqoo Depot.
Leave a Comment »
RSS feed for comments on this post. TrackBack URI
Blog at WordPress.com. | Theme: Pool by Borja Fernandez.
Entries and comments feeds.