Jedi Journals Interview with James Luceno and Pablo Hidalgo
October 4, 2012 at 7:52 am | Posted in
Interview
,
Star Wars Books
|
Leave a comment
Tags:
james luceno
,
pablo hidalgo
,
the essential reader's companion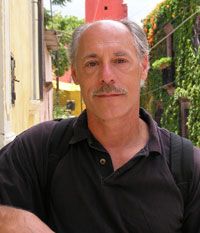 Jedi Journals October podcast is out and includes an interview with Darth Plagueis author James Luceno. The interview starts around the 17 minute mark and covers the Brian Daley panel, eBooks, and briefly mentions that James is working on an idea for a new Star Wars story but nothing has been finalized yet.
They also have an interview with Star Wars: The Essential Reader's Companion author Pablo Hidalgo at the 1 hour 37 minute mark.
Posted By: Skuldren for Roqoo Depot.
Leave a Comment »
RSS feed for comments on this post. TrackBack URI
Blog at WordPress.com. | Theme: Pool by Borja Fernandez.
Entries and comments feeds.