Sneak Peaks from Brian Wood
September 23, 2012 at 10:17 am | Posted in
Comic Books
,
Dark Horse
|
Leave a comment
Tags:
brian wood
Comic writer Brian Wood shared some sneaks peaks at the upcoming Star Wars series including a picture of an early cast list…
…plus some notes on the first arc.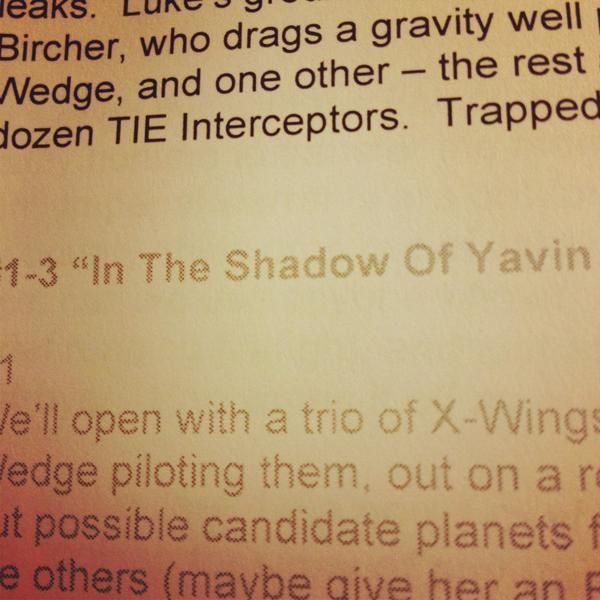 Posted By: Skuldren for Roqoo Depot.
Leave a Comment »
RSS feed for comments on this post. TrackBack URI
Blog at WordPress.com. | Theme: Pool by Borja Fernandez.
Entries and comments feeds.