The Political Apocalypse
September 20, 2012 at 11:00 am | Posted in
Detours
,
Humor
|
Leave a comment
Star Wars: Detours will be bringing us more Jar Jar. Just remember with the upcoming election, a vote for Jar Jar is a vote for galactic collapse.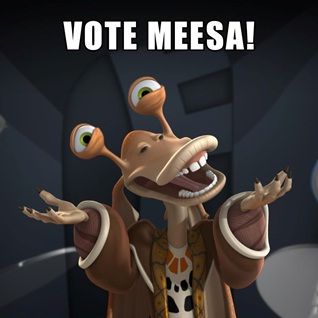 Posted By: Skuldren for Roqoo Depot. Because all political opinions should be Star Wars related.
Leave a Comment »
RSS feed for comments on this post. TrackBack URI
Blog at WordPress.com. | Theme: Pool by Borja Fernandez.
Entries and comments feeds.