'Carniepunk' featuring Kevin Hearne
September 13, 2012 at 1:17 pm | Posted in
Books
,
Fantasy
|
Leave a comment
Tags:
carnie punk
,
iron druid chronicles
,
kevin hearne
,
the demon barker of wheat street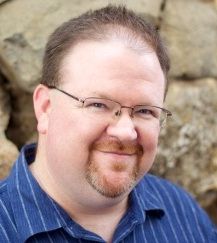 Upcoming Star Wars author Kevin Hearne posted on his Facebook page about a new non-Star Wars project. The upcoming anthology Carniepunk will feature a short story by him called "The Demon Barker of Wheat Street." According to Kevin, his story will take place just a couple weeks after the events of "Two Ravens and One Crow."
The anthology will also feature authors Rachel Caine, Jennifer Estep, Seanan McGuire, Rob Thurman, Delilah Dawson, Kelly Gay, Mark Henry, Hillary Jacques, Jackie Kessler, Kelly Meding, Allison Pang, Nicole Peeler and Jaye Wells
Carniepunk will be out in August 2013.
Posted By: Skuldren for Roqoo Depot.
Leave a Comment »
RSS feed for comments on this post. TrackBack URI
Blog at WordPress.com. | Theme: Pool by Borja Fernandez.
Entries and comments feeds.