Star Wars in 3D: 'Attack of the Clones' and 'Revenge of the Sith'
August 31, 2012 at 7:57 am | Posted in
Movies
,
Star Wars News
|
Leave a comment
Tags:
attack of the clones 3D
,
revenge of the sith 3D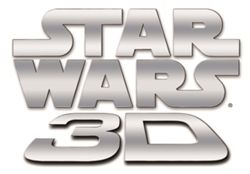 As announced at Star Wars Celebration VI, Star Wars will be returning to 3D with Attack of the Clones on September 20, 2013 and Revenge of the Sith on October 11, 2013.
Posted By: Skuldren for Roqoo Depot.
Leave a Comment »
RSS feed for comments on this post. TrackBack URI
Blog at WordPress.com. | Theme: Pool by Borja Fernandez.
Entries and comments feeds.