360° on Mars
August 14, 2012 at 8:06 am | Posted in
Science News
|
Leave a comment
Tags:
curiosity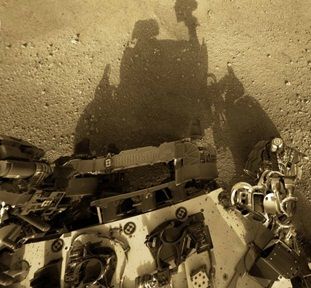 Curiosity has been sending back some cool images of Mars. One cool site, 360cities.net, has a 360 degree visual of Curiosity's perspective on Mars, created by Andrew Bodrov. Follow the link and get a feel for what it would be like on Martian soil.
Posted By: Skuldren for Roqoo Depot.
Leave a Comment »
RSS feed for comments on this post. TrackBack URI
Blog at WordPress.com. | Theme: Pool by Borja Fernandez.
Entries and comments feeds.