'The Vanishing Island' Revealed
August 2, 2012 at 9:46 am | Posted in
Art
,
Comic Books
,
Gestalt
|
Leave a comment
Tags:
the deep
,
the vanishing island
,
tom taylor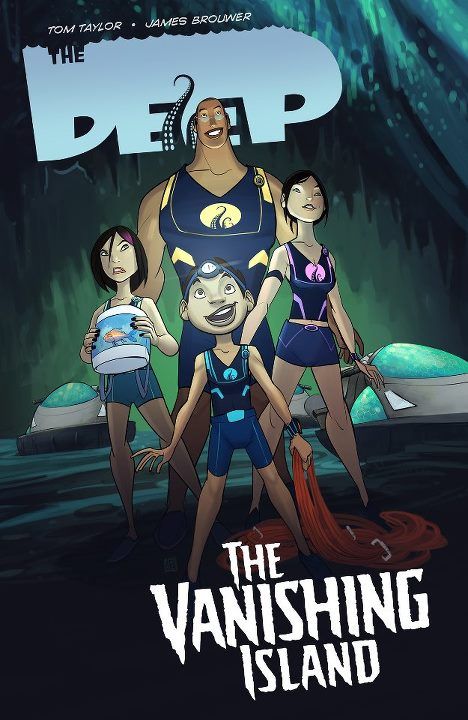 Comic writer Tom Taylor has a new graphic novel coming out that is a sequel to his award winning The Deep. Here's a preliminary synopsis for The Vanishing Island.
When an island is 'completely not hit by a tsunami', a new investigation begins for the daring aquanauts, the Nekton family. Danger, secrets, peril, ancient messages, shocking revelations, and the first word to rhyme with 'orange'. The Nektons are back, along with Jeffrey the Fish, in an adventure every bit as mysterious as the deep blue sea.
Posted By: Skuldren for Roqoo Depot.
Leave a Comment »
Blog at WordPress.com. | The Pool Theme.
Entries and comments feeds.