Want More Maul in your Home?
July 23, 2012 at 9:31 am | Posted in
Collecting
,
Contest
|
Leave a comment
Tags:
darth maul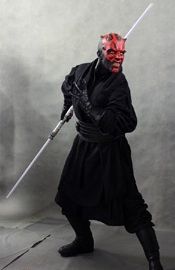 Enter the Star Wars Darth Maul giveaway by August 31, 2012 and you could be a winner of a life size Darth Maul statue. One hundred runner ups will also receive a Force FX Lightsaber. You can check out all the details here.
Posted By: Skuldren for Roqoo Depot.
Leave a Comment »
Blog at WordPress.com. | The Pool Theme.
Entries and comments feeds.