Happy Birthday, Joe Corroney
July 18, 2012 at 9:06 am | Posted in
Art
,
Birthday
|
Leave a comment
Tags:
joe corroney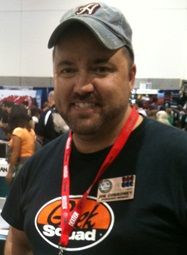 Today we wish a happy birthday to Star Wars artist Joe Corroney. Feel free to stop by Facebook or Twitter and wish Joe a happy birthday!
Posted By: Skuldren for Roqoo Depot.
Leave a Comment »
Blog at WordPress.com. | The Pool Theme.
Entries and comments feeds.