Jedi News Interviews John Jackson Miller
July 12, 2012 at 8:58 am | Posted in
Comic Books
,
Dark Horse
,
Interview
|
Leave a comment
Tags:
john jackson miller
,
knight errant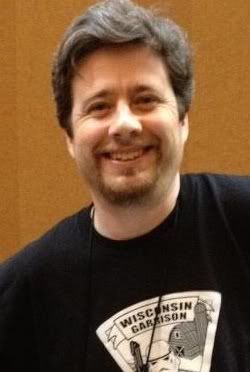 Jedi News interviewed author and comic writer John Jackson Miller yesterday. They talk Star Wars, Knight Errant, and comics in general.
Kerra Holt is a real firecracker. Where did you draw inspiration for her character from?

JJM: I think there was a little Joan of Arc in Kerra to begin with. She was drawn to this one particular mission in her life, and nothing else mattered. And that made her a very intense person to be around, particularly in the early stories. As time has gone on, and she's seen her role change, she's been growing up — one difficult lesson at a time.
Click here to read the full interview.
Posted By: Skuldren for Roqoo Depot.
Leave a Comment »
Blog at WordPress.com. | The Pool Theme.
Entries and comments feeds.