An Escape or A Layover on Sarrassia?
July 11, 2012 at 6:51 pm | Posted in
Comic Books
,
Dark Horse
,
Reviews
|
Leave a comment
Tags:
escape
,
knight errant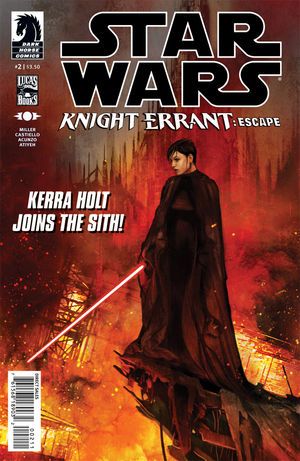 Kerra Holt may have joined the Sith, but that doesn't mean she's gone dark…right? Click here to read our full review of Knight Errant: Escape #2.
Reviewed By: Skuldren for Roqoo Depot.
Leave a Comment »
RSS feed for comments on this post. TrackBack URI
Blog at WordPress.com. | Theme: Pool by Borja Fernandez.
Entries and comments feeds.