Databurst From the 501st
January 11, 2012 at 12:01 am | Posted in
501st
,
Databurst From the 501st
,
Events
,
Star Wars News
|
Leave a comment
Tags:
Vader's fist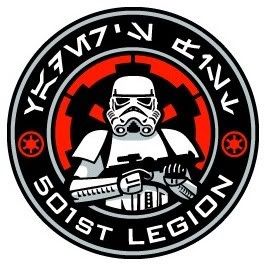 Latest Databurst From the 501st covering event news from January 11-17th. As always, remember to mark your calendars and show your support for your local garrisons.
January 12
January 13
January 14
January 15
Great Lakes Garrison will be in Southfield, MI for a birthday party.
Next Databurst…January 18th.
Posted By: Skuldren for Roqoo Depot. Shoot straight and troop on.
Leave a Comment »
RSS feed for comments on this post. TrackBack URI
Blog at WordPress.com. | Theme: Pool by Borja Fernandez.
Entries and comments feeds.