Omnivoracious Interview with Troy Denning
December 26, 2011 at 9:36 am | Posted in
Books
,
Interview
|
Leave a comment
Tags:
Troy Denning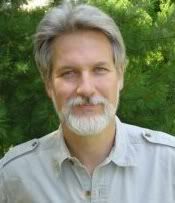 Omnivoracious posted an interview today with Star Wars author Troy Denning discussing the topic of climaxes. Troy talks about the goal of a climax, placement, different types, and even uses the film The Princess Bride for some examples. If you're a writer, or just want to get a glimpse into Denning's methods and style, the interview is worth checking out. You can read it here.
Posted By: Skuldren for Roqoo Depot.
Leave a Comment »
RSS feed for comments on this post. TrackBack URI
Blog at WordPress.com. | Theme: Pool by Borja Fernandez.
Entries and comments feeds.